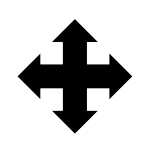 Mobility
Discovering methods from another institution greatly enhances the researchers' own skills in their field.
Who has never dreamt of discovering something new and learning other ways to work, live and share?
At YEAR, we do believe in the strong potential of mobility and we encourage the young researchers to spend some time abroad to enrich their experiences.
Are you interested in this? Fill the questionnaire and we will contact you!
Mobility supported by EU: Research and Innovation Staff Exchange
Mobility report: Sofie worked as a visiting scientist in New Zealand